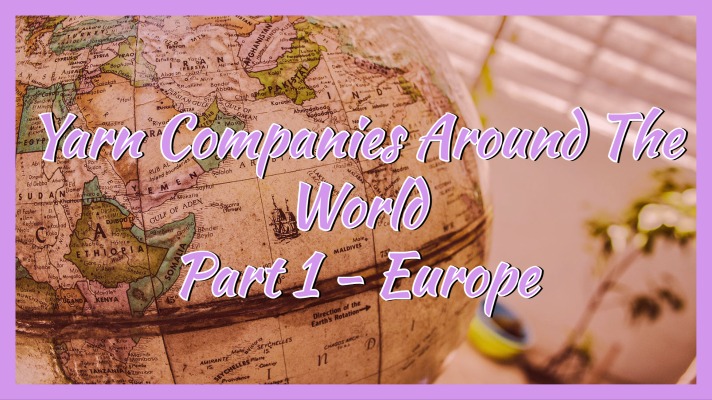 Many of us shop for yarn at our local stores, which naturally hold mostly yarns manufactured for and distributed by yarn companies in our country. Sometimes we might get some international brands at a speciality store (or what we call LYS) but there are so many companies out there we never get to try, or even hear of! Let's take a trip around the world and get to know new yarn companies from other places! 

Since I live in Europe, I thought it is only natural that we begin with European companies. Of course there are so many companies, which makes it impossible to include them all. However, I chose a few, which I thought would make an interesting mix and show a large enough verity. 
Schachenmayr
Schachenmayr is Germany's leading yarn brand and has been producing yarns since 1822. With a rich history of over 190 years of innovations, Schachenmayr continues to inspire new generations. Its ranges of quality assured yarns (some of their yarns even carry a 10 year quality assurance) and designs engage beginners and more accomplished crafters alike, offering classic and contemporary style to suit every taste.
The company offers a large verity of yarns from your everyday acrylic, to luxurious merino, alpaca and silk yarns. They have a very successful and well know cotton line called Catania - 100% combed and mercerized cotton in a very large verity of colors. They are also the home of Regia - Europe's leading brand of sock yarns, featuring new collections and designs, including patterns effects that develop as knitted straight from the ball. 
As part of their efforts to create the best suited yarns for their ever growing costumer pool, Schachenmayr teams up with leading knit and crochet designers to constantly come up with new exciting ideas. Pattern making yarns, pattern-oriented yarns and matching sock sets are just a small part of the innovative collection, ever growing thanks to this fruitful collaboration.
The company's yarns are distributed all over the world and are also sold online on various websites. You can et them all over the world, if you only know where to look!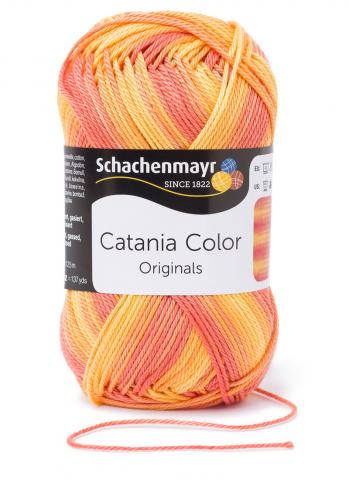 LANA GROSSA 
From innovative new blends to classic sock yarns, this Italian yarn company offers a wide range of products that appeal to many styles and tastes. The motto "Always Something Special" has made LANA GROSSA a worldwide successful specialist for knitting yarns. Every yarn must have its own message, a special structure, a modern image or unique functions. That's why LANA GROSSA have their yarns produced only by the leading spinning companies of Italy.
As a manufacturer of high-quality yarns, animal welfare and sustainability are especially important at LANA GROSSA. As a result, all their yarns are not only GOTS certified but also guaranteed mulesing free. The company only works with suppliers who are equally committed to complying with environmental guidelines and fair working conditions. 
The company's yarns are produced using advanced technology - from carding and combing to spinning, the entire process is automated. Every spinning mill they partner with to develop yarn collections contributes its own special expertise and skills. This makes it possible for LANA GROSSA to meet the needs of every crafter season after season.
In the fashion world the words "Made in Italy" stand for luxury and high class quality and LANA GROSSA products are no different. They are at the top of the European brand-names list when it comes to yarns. There isn't a European yarn lover (or yarn snob) who isn't familiar with them. Granted, their prices are NOT on the lower range, but you absolutely get your money worth with each and every one of their products.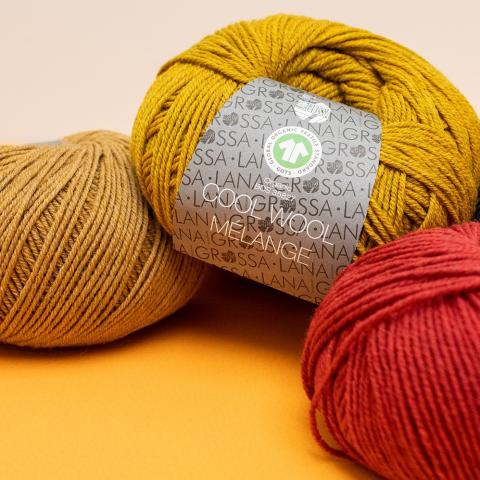 Novita
Novita is the largest manufacturer of yarns in the Nordic countries. It is a family business, which was established in 1928 by Ernst Gylfe, who studied the making of worsted spun yarn in Bradford, UK. Upon his return to Finland, he founded his own company and started spinning yarns in what was then the Sea Cable Hall. Once worsted spun yarn had found its way onto the needles and into the hearts of Finns, the company acquired land for its factory in Helsinki in 1935.
During WWII, the company ran out of raw materials for production, but nobody was laid off. The employees kept busy by knitting woolly socks to keep Finnish soldiers' feet warm through the cold winters on the front line.
Today, Novita is an ever-growing Finnish family-owned company. Fourth-generation owner Daniela currently runs the business. Her sister and brother, Patricia and Ernst, are also closely involved and serve on the board of directors.
The company is passionate about sustainable development and reducing the environmental load of its operations to a minimum. They invest heavily in renewable energy sources and purchase the raw materials, such as wool, from nearby regions. They also participate in various charities and charitable projects every year in order to promote causes that are close to their hearts. 
The Novita team handles the entire production process, from raw wool to the final ball of yarn. The company's spinning mill in Kouvola, Finland manufactures one million kilograms, or 10 million balls of yarn, per year. Novita yarns tell a story of Nordic roots, family, and inspiration. The yarn range includes an irresistible collection of the finest fibers expertly spun and dyed in Finland using the latest earth friendly technology. Inspired by the magic of northern nature, these yarns are an exceptional example of Finnish quality product.
Gedifra 
Here is another Italian based company dedicated to produce only high quality luxury products. This is the kind of yarn you buy when you want to splurge or treat yourself to something special. Gedifra embodies the combination of modern technology and old traditions. They produce innovative yarns of exceptional quality using only the worlds best fibers, all the while embracing an ethical approach towards animals and environment, in all aspects of the production including sourcing only from fiber growers who respect animals.
With a wide range of yarns and designs that can be enjoyed by the beginner or experienced crafters, Gedifra strives to inspire those who are always busy juggling work, travel and family to help use their hobby to express their interest in fashion through all aspects of their lives whether on the go or relaxing at home.
In their collection you will find a large range of wools and wool-blends, from Merino to Alpaca and Cashmere - all of the highest quality. Gedifra yarns are all super soft and delicate, something the company is extremely proud of. The latest addition is an amazing Mohair, Alpaca and Silk blend which is hand dyed in an "indie dye" style. 
As you may have figured, these are on the higher more expensive side of the price range. Gedifra's yarns come in balls of 50g or less, so the price is high and the amount is not big. Just what you would expect of a luxurious, first-class quality posh yarn company.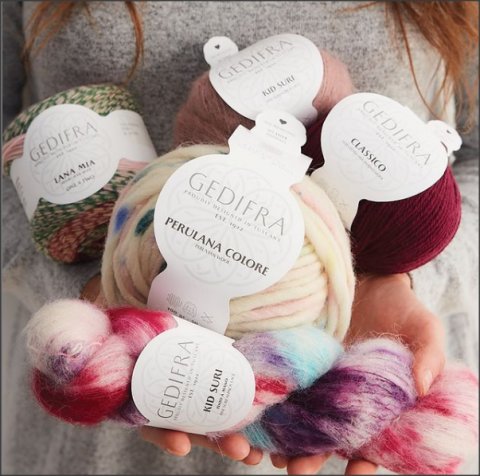 Katia 
Katia Yarns & Fabrics was born in Barcelona on 1951, but it wasn't until the early 70's that it started to expand outside of Spain and gain some international attention. As interest grew and the costumer circle had expanded, Katia started publishing its own pattern magazines with unique designs to go along with the company's yarn collections. Today, you can not walk into a yarn store in Europe without seeing Katia yarns. 
The company's aim is to innovate and to promote the love of handmade items through knitting and crocheting. Their yarn is unique, high-quality and so fun to work with! They have so many weights in an imaginative selection of styles. Chunky wools for colorful sweaters, ribbon yarns for home wares and even an in-house high-end brand - Katia Concept, with luxury fibers and a natural approach. Yarns with marl effects, with shine, in spray colors, in tweeds, multicolor cottons and lightweight tapes are all found in Katia's versatile collection. As a big mass-production yarn company, Katia holds the largest selection of natural fibers and recycled yarns in Europe.
The latest edition to the collection is the EKOS line, featuring recycled yarn produced in a minimum environmental impact method. According to Katia, EKOS is the most sustainable yarn in the world, created to reduce our global footprint on the planet. You can knit or crochet your creations in unique colors that are not dyed, and therefore made without water consumption or chemical products. 50% of the energy used to recycle and spin each ball of yarn is solar, hence reducing greenhouse gas emissions. 
Katia works only with animal-friendly fiber suppliers, guaranteeing a mulesing free production process and making sure the final product stands up to the highest standards of the European industry. Their non-animal fibers also come from the best and most esteemed suppliers, guaranteeing a high-quality raw material, with GOTS (Global Organic Textile Standard) certifications.
The very large selectin of yarns from different fibers, weights, colors and styles combined with comfortable prices and the fact they are easily find all over the continent is what makes Katia one of Europe's most popular and known yarn companies. There's really something for everyone in their collection, something the company is extremely proud of.
Viking of Norway (Viking Garn)
This is one of Norway's leading yarn companies. Their aim is to offer high quality yarns in good prices, which I think is something all us yarn lovers can appreciate.
The company's raw materials are sourced from all over the world - bamboo and cotton from China, highland wool from Peru, and of a large selection of other wools from England, South Africa and Australia. 
The yarns themselves are a great representation of Scandinavian chic - deliciously warm wool is combined with a vibrant range of primary shades that are always going to look great in jumpers, tops and accessories. If you're not sure what to make or what pattern would best suit the yarn you chose, the company offers a huge selection of patterns, specifically designed and fitted to their yarns. The design section of the company is something they are extremely proud of, as it has won several design awards and is ever striving to be at the leading pack of European knit fashion.
Viking yarn is sold at specialist retailers around Norway, Sweden and Denmark and is also available at a selection of online shops with world-wide shipping options.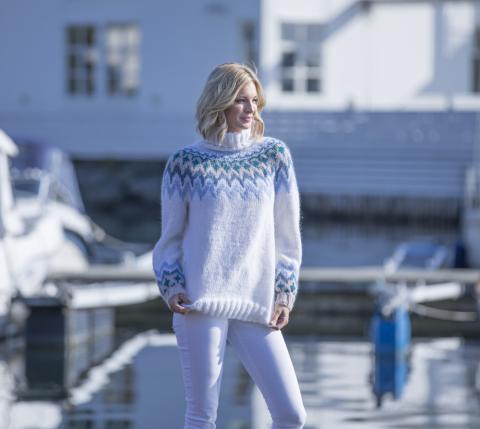 Hobbii 
Despite it being a very new company in the European market (established in 2015), Hobbii has managed to find its way all the way to the top very quickly. The company started as an online-only shop, where their yarns were sold, and lately opened a few brick and mortar store locations in Denmark and Germany. Today, the company has 170 employees and expects to open another 60 stores within the next three years - both in Denmark and abroad. From the beginning, Hobbii aimed towards the international market, offering delivery a large number of countries and guaranteeing relatively short delivery times outside of Europe as well as inside it. 
The company's headquarters is located in Copenhagen, Denmark where all products are designed and all orders are packed and shipped from. The yarns themselves are produced mainly in Turkey, South America and Asia. 
The secret to Hobbii's great success is the very high quality product they offer, combined with comfortable prices, a large verity of yarns from different kinds and an extremely costumer oriented approach. While many companies cater and design mostly to knitters, Hobbii is equally designing for crocheters as well as knitters, and even runs crochet alongs and offer a substantial amount of free crochet patterns on its website.
Hobbii is not only young in terms of the company's age, but also in its team and marketing approach. They are very active on social media, have their own YouTube channel, create hashtags for each one of their products and encourage their costumers to post pictures and videos and even win prizes for it. They are really working very hard to become your favorite yarn shop, including an unprecedented policy of 100% full satisfaction or the money back. Always!
In their collection you will find literally everything! From plant-based and vegan fibers, to recycled and upcycled, to wools and exciting blend - it's all there alongside an extensive selection of acrylic yarns of all kinds. All yarn weights from lace to jumbo in a large verity of colors. Fluffy mohair, chenille and velvet yarns, tape and ribbon yarns and any other kind of novelty yarn you might need - they are all there too. In addition Hobbii has many seasonal yarns and holiday-themed collections, which come in and out of stock at different times of the year for a limited amount offer. With this kind of selection on hand and their amazing costumer service and design team, it is no wonder Hobbii became such a success in such a short amount of time. At this point it looks like even the sky isn't the limit for this Danish yarn company.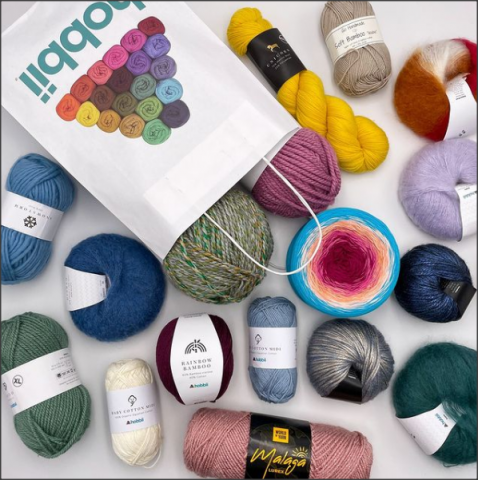 Stylecraft
The Stylecraft yarn brand was launched in 1989. It is a British company based in West Yorkshire, supplying yarns to shops in the UK as well as exporting to many countries around the world. 
Stylecraft is dedicated to bringing you the highest quality yarns and patterns with the best possible value. Their collection reflects the latest fashion trends alongside essential classics and baby yarns. The company's vibrant collection comes in all sizes and all shades, featuring anything from your everyday acrylic to bamboo and cotton as well as wool and wool blends. This is, quite simply, your typical mass-produced, big-box store, yarn company. Their value for money yarn is great for knitting and crocheting fashion separates and home textiles that need to survive wear and tear.
 
King Cole
Established in 1935, King Cole has always been a family business driven by strong traditional values and dedication. Currently, they are located in North Yorkshire, the largest non-metropolitan county in England, UK. 
Much like Stylecraft, the company produces a large selection of yarns in all weights and in all essential fiber bases. They are your everyday go-to yarn sort of company, stocking anything from affordable acrylic yarns to merino wool and baby alpaca. From stash staples to novelty yarns to keep it fun, you can find all the yarn you could need in their collection.
In 2021, the company won the Queen's award for Enterprise: International Trade, an awards program for British businesses and other organizations who excel at international trade, innovation and sustainable development. It is the highest official award for a British business.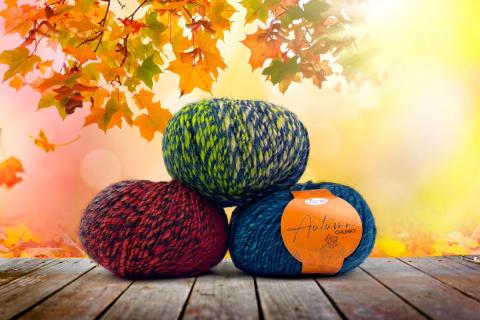 Rowan
Rowan was established in 1978 in West Yorkshire, England. While initially specializing in weaving supplies and knitting kits, founders Stephen Sheard and Simon Cockin wanted to produce yarn which was both high quality and perfect for the hand-knitting design trends of the time. The Rowan name was inspired by the beautiful shrubs lining the banks of the Holme River in Yorkshire, an area deeply entwined with British textile heritage and traditions.
In 1985, Rowan partnered with Westminster Fibers to take the brand to the US, and from there they have expanded their reach to over 30 countries around the world.
In their collection you will find a comprehensive range of natural fiber yarns, including merino and alpaca, cashmere, cottons and exquisite blends. If you live for timeless jumpers, chic cardigans and rustic homewares, Rowan is the perfect yarn for you. Their name stands for high quality luscious yarns, unique designs and inspiration. It is only the best of the best of fibers that make it into their yarns. They have even collaborated with world-renowned Scottish cashmere producers, Todd & Duncan, to craft an exquisite couture cashmere, Sustainably grown by nomadic farmers in Inner Mongolia, the fiber is spun and dyed in a heritage mill on the banks of Loch Leven.
The company also produces pattern books and magazines on a regular basis, to accompany their current collection and give inspiration to their costumers. In addition, they have a blog, a YouTube channel, social media and Ravelry accounts - all aimed to help you match their yarns with the design most suited for them. On the company website you'll even find a selection of free patterns designed by leading well known names in the international yarny community. Also on their website is a yarn substitution list, to help you "cope" with certain yarns in the collection being retired (discontinued).
Rowan brings you world-famous, quality yarns for all your knitting and crochet projects.