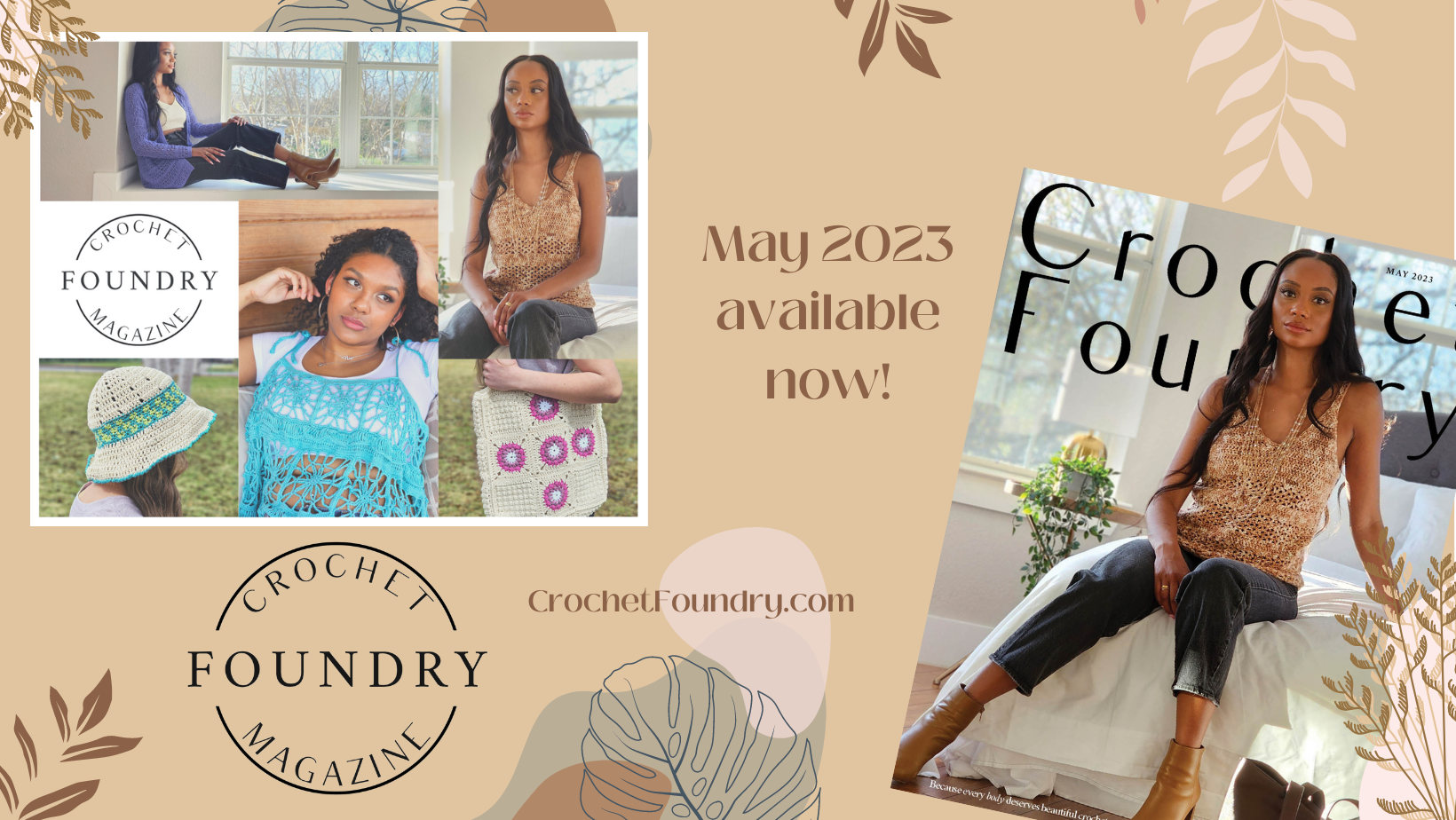 I am SUPER excited to announce that my pattern - "Greenhouse Sun Hat" - will be featured in this May issue of Crochet Foundry Magazine!

This sun hat is perfect for a day out in your garden. The Greenhouse Sun Hat puts a stylish twist on one of spring's most popular fashion accessories. The fair isle crochet belt motif lets you show off your great crochet skills and adds a lot of character to the design.
Learn to play with color and how to carry your yarn, to prevent having to hide a whole bunch of yarn ends at the end! This hat is one of those pieces which only LOOKS like it is a lot of work but actually is pretty simple to make!
 
Image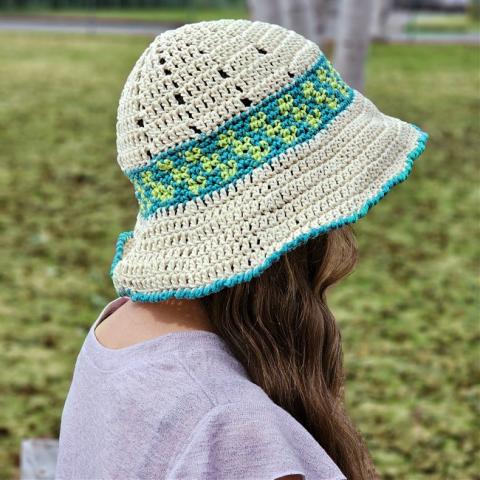 This design was a new experience for me. I have designed hats before, but never one including colorwork, since that is not something I typically do. Working on making the color chart and learning how to incorporate it in the written instruction was a great exercise for me and it really pushed and helped build up my designer skills.
The pattern includes instructions on how to do colorwork using the fair isle method, which helps you carry your yarn in the back of your work without leaving annoying yarn ends to weave in when you finish. If, like me, you tend to stay away from colorwork projects due to your dislike towards loose yarn ends, then this method is the thing you need to learn ASAP!
I would also like to take minute and thank the wonderful Jax from Creations By Jax, who made the crocheted sample of the hat, which was then shipped to the magazine to be photographed. So in fact, the hat you will see in the magazine pictures is her wonderful work.
She also helped make the fair isle belt feature the wonderful eyecatcher it is, with her amazing crochet tester skills.
 
Image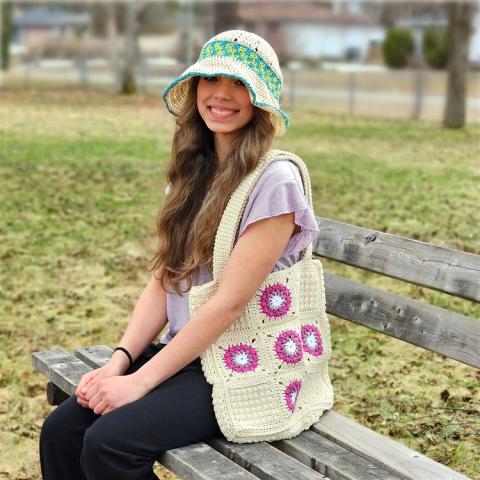 Inside the May issue of Crochet Foundry Magazine you will find no less than FIVE awesome new crochet designs for the spring season. 
Get a first look at the Morning Glory Cardigan, Seed And Bloom Tote bag, Rhobina Tank, Bloom Tank and of course the Greenhouse Sun Hat.
Image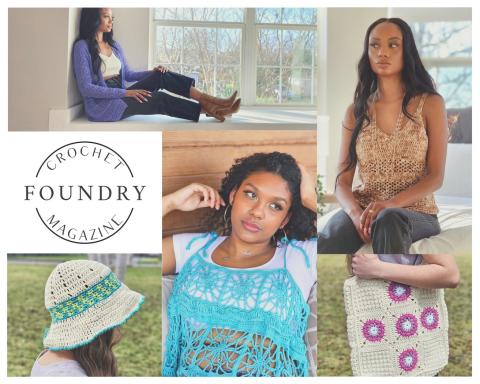 Find out all about the magazine subscription program here and start your subscription today!
The Crochet Foundry Magazine annual subscription not only saves you money each year, but also guarantees delivery of each issue straight to your account ONE WEEK before it's released to the public! Don't miss out on your chance to be the first to gain access to the new patterns each month.